Distributed energy solution for commercial & public buildings
Commercial and public buildings have a large demand for cooling, heating and hot water. The natural gas fired gas turbine combined cooling, heating and power (CCHP) system is used to generate electricity for users. The exhaust heat from the gas turbine can be used as energy to produce heating and cooling through the bromine chiller. It can meet the energy demand of customers and at same time, reliability of energy supply is improved. Through energy tiered utilization, energy efficiency is improved and energy costs are reduced.
Working Principle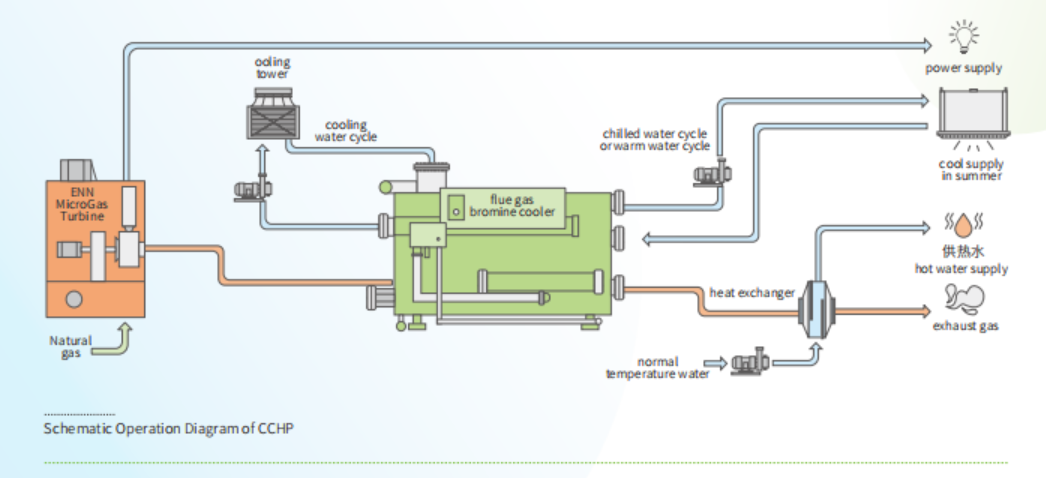 CCHP of Micro Gas Turbine
Fuels:natural gas, methane, biomass gas, landfill gas, coke oven gas, blast furnace gas, coalbed methane, oilfield associated gas, diesel, heavy oil, gasoline, and kerosene etc
Application:commercial & public buildings with cooling and heating requirements

Application Industry
commercial complexes

industrial parks

hospitals

schools

train stations

Hotels

scientific research and technical service organizations etc.
Success Stories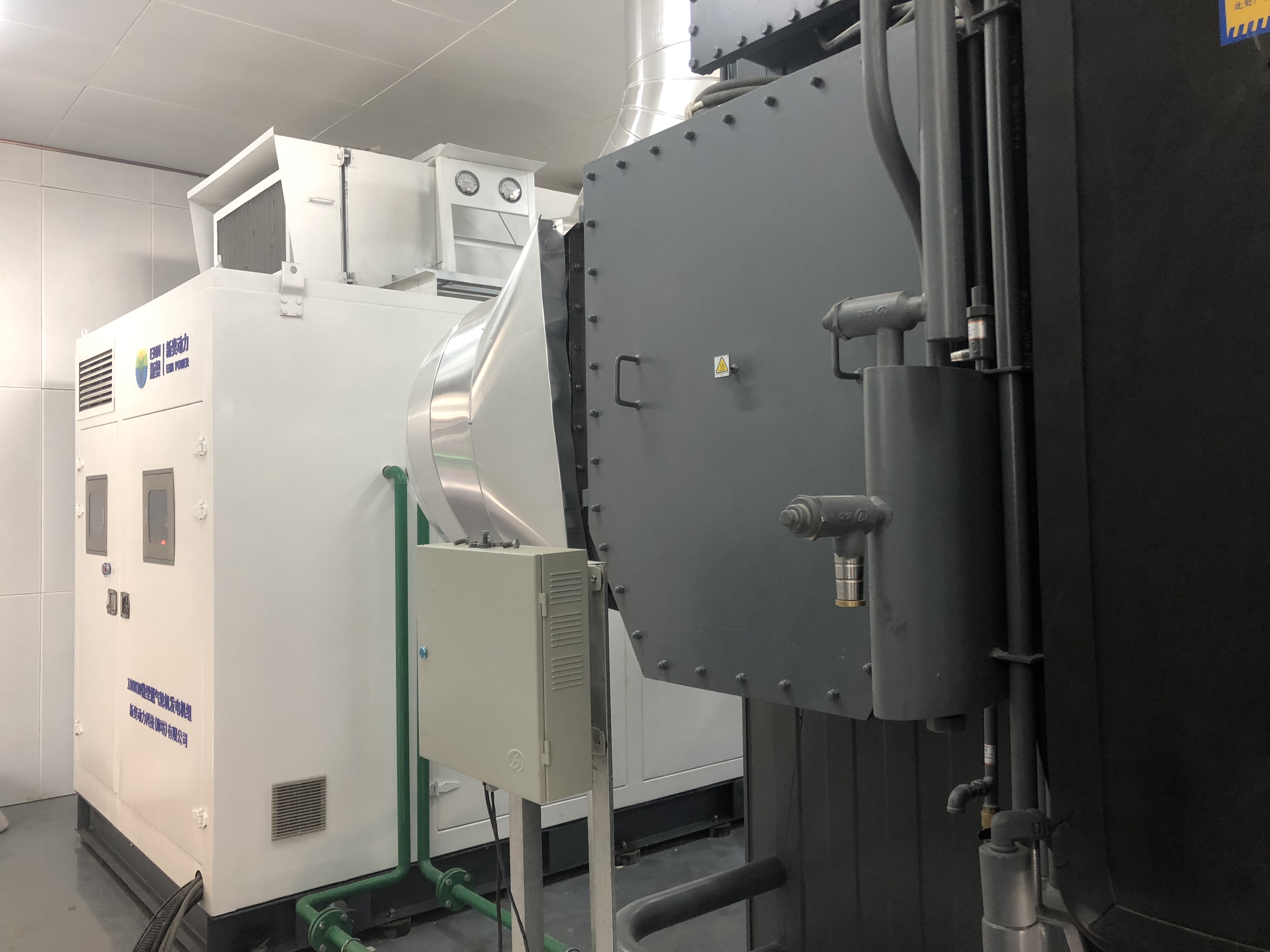 新奥科技园冷热电三联供项目
新奥科技园C座冷热电三联供项目是首个E135微燃机冷热电三联供项目,位于河北廊坊,西侧为上下三层办公楼,东侧为生产车间及实验室等,供冷、供热需求面积为25500㎡。
根据项目实际情况进行调研并测算,一台E135微燃机完全可以覆盖项目的用能面积,同时配置1台溴冷机提供冬季供暖和夏季制冷,以改善客户的用能问题。